Hi guys! Jess here.
When life gets busy my desktop is overloaded with icons—files needing to be saved, various versions of projects, photos for social media use, blog drafts, random email downloads.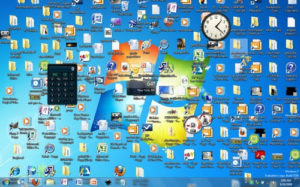 I needed to refocus, reorganize, and reclaim my desktop–for real.  While doing this I came across a file named "things to remember".  Vague name, Jess.
Inside was a mini-pep talk a la Wendi Strickland.  Her golden words of wisdom are simple but helped me through a stressful time.
In case you need it—here they are:
You are trying your best.
Trailblazing is hard.
Really hard.
There's always a different way to think about things.
You are doing big things.
This is just a speed bump, not a stop sign.
You are brave. You are bold. You are doing good things.
Small steps — you've got this.
Hope this helps you like it helped me!