Hi, Jess from Employment Services here. Imitation is the highest form of flattery, right?! We've loved the clever posts from Tamra in Day Services so much that we've decided to adopt their format but add our own twist.  Here's how we spent our May!
Around Here We Push Ourselves:
In May Jamie did a Situational Assessment with Village News , a local Chester newspaper.  Jamie delivered papers to local businesses.  All those papers can get heavy, so we adapted the job try out to include a cart.  She delivered over 400 newspapers.
Around Here We Treat Yoself:
The Employment Services Team took an afternoon and took time to do a little self-care.  We tried a new restaurant in Petersburg–Local Vibe Cafe .  Try the vegan dairy free carrot cake, you won't be disappointed.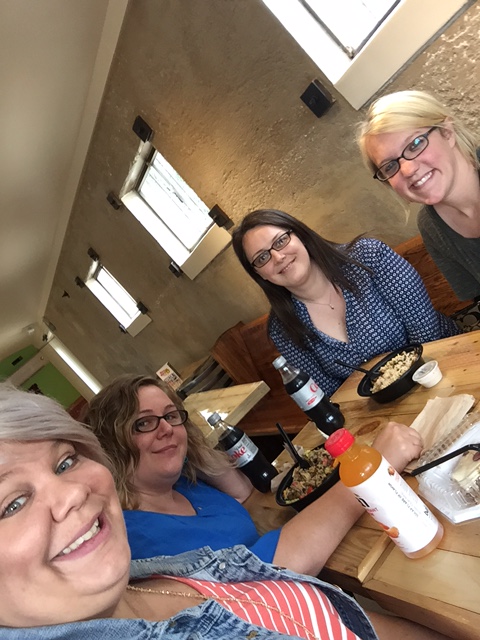 Around Here We CARF:
July 17-19, our accreditation organization CARF will do a 3-day visit to make sure our we're offering quality employment services.  We've been prepping (and probably over doing it).  Stop by the office if you want to see our beautiful binders!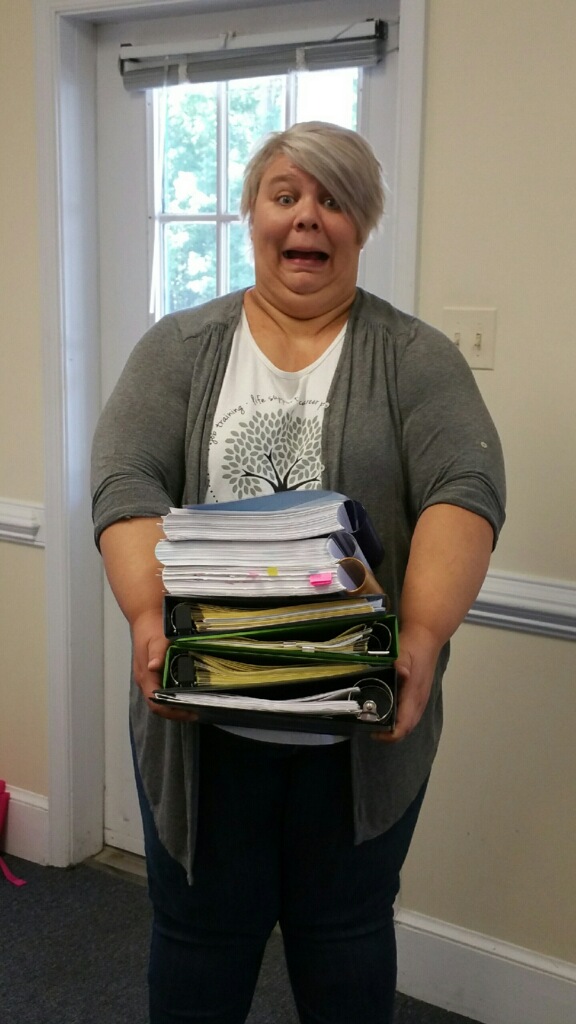 Around Here We Recycle:
Larry has been making this Earth a better place, one piece of plastic at a time.
Around Here We Collaborate:
We were invited to attend an amazing Person Centered Planning Meeting for Luke led by PBSF candidate & Branches of Life Project Manager Jenny .  It was amazing to participate in a truly person-centered meeting that highlighted the man of the hour, Luke.  Jenny used some pretty amazing facilitation tools to get a variety of perspectives from Luke's team.  Check them out!