When it comes to our Day Services, let's start with what we're NOT. We're not simply caretakers because we believe that adults should be concerned with more than meeting basic needs. We are not a pre-vocational program because we don't believe adults need to meet high-stakes criteria before they are given an opportunity to try. And we're not simply a school, although there will undoubtedly be learning.
What we're trying to say is that we don't fit neatly into one category. We believe in services that result from listening to the person living their life and creating person-centered plans. We hold the unwavering belief that all people are equal and can contribute in the way of their choosing — here are a few ways that's been happening for us:
Around Here, we: Plan & Reflect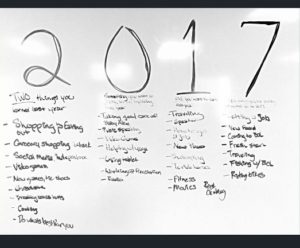 The first week of January was spent reflecting on the good, the bad, and the ugly. We also set some new goals for the upcoming year! People learn how to make good choices and think critically by examining what is working for them and what isn't working.
Around Here, we are: Brave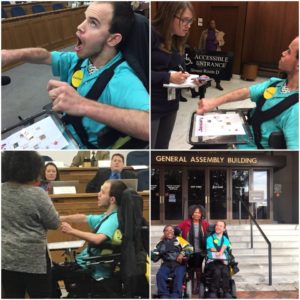 Such an eventful day! We traveled to the state capitol, where Mike spoke in front of a room full of people to advocate ending the wait for Medicaid waivers.  He spoke about how important community based services are, and how important it is that he have the options to live a life like anyone else rather than being institutionalized like people experienced in the not so distant past.
Mike snagged an interview with Richmond Times Dispatch directly after his awesome speech. Saying what you need is learned from a foundation of positive self-image — this is what helps us stand up for injustices and look out for each other.
Around Here, we: Take Time to Smell the (Coffee)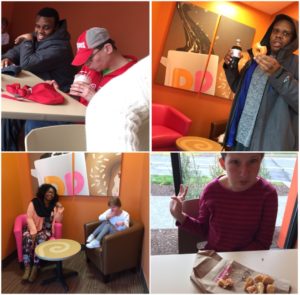 Donuts, coffee, milkshakes, oh my! A new Dunkin Donuts opened right in our neighborhood and we can hardly stay away. When we show up and hang out, it gives us the opportunity to make connections with people, which is one of those early steps toward being truly included.
Around Here, we: Know that Learning  is Hard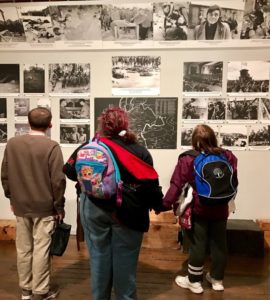 We took a visit to the Holocaust Museum in Richmond. With the support of friends, hand in hand, we learned about terrible things. People learn more about empathy and can connect with cultural norms when they learn references that others already know — and we can only move forward by learning from the mistakes of our pasts.
Around Here, we: Experiment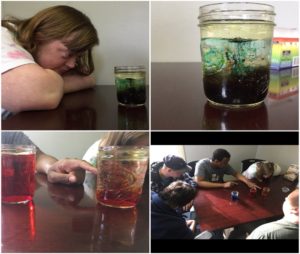 During science week (with the help of Pinterest and a little food coloring) we made fireworks in a jar. When we are curious, we try new things and understand cause and effect, actions and consequences.
Around Here, we: Go Big or Go Home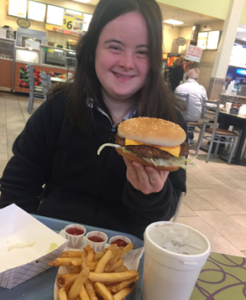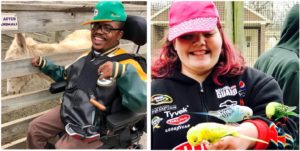 Variety is the spice of life, right? When people have different and varied experiences, we are able to diversify and go deeper into things that we're interested in, which is what makes all of us unique and interesting.
Do you have any ideas for cool things we should try? Let us know!