Outdoor weather is not the first thing that comes to mind when thinking about the winter month of February. This year, a taste of spring happened early and we enjoyed every bit! Thanks to the warm temperatures, we got a head start on sunny-day activities. Check out our February recap if you are looking for some active, outdoorsy activities to do in the upcoming spring months
Around Here We : Chalk it Out!
Pick up a piece of chalk or two, find an empty pavement and make it your stunning success.  You'll be surprised at the masterpieces you can create with a simple piece of chalk, feel-good music and welcoming weather. All while soaking in some vitamin D!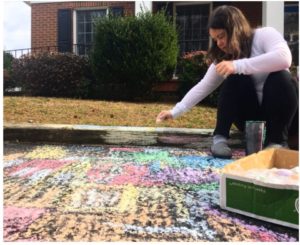 Around Here We: Explore our City
Does your area have a city park? What about a nature walk, or a Botanical Garden? We did some searching, and quickly found Lewis Ginter Botanical Gardens in Richmond, VA. What a fantastic place to explore! We caught a glimpse of new flowers beginning to blossom, ate our lunch right beside a lake, saw huge plants towering in the greenhouse , and even did some plant research in the Lewis Ginter Library. We definitely recommend adding this sunny day activity to your "to-do" list if you are in the Richmond area!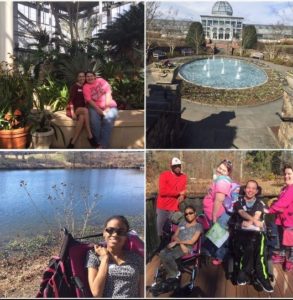 Around Here We: Get ACTIVE!
Spring is the perfect time to try a sport like soccer, swimming, or golf. We went out on a limb and tried our luck at rock climbing for the first time ever! It was a challenging experience that we successfully tackled with the help of the staff at Peak Experiences in Richmond, Virginia. They were very accommodating and made sure we were all feeling safe as we climbed to the top of each wall. We can now cross this challenge off our bucket lists! #NailedIt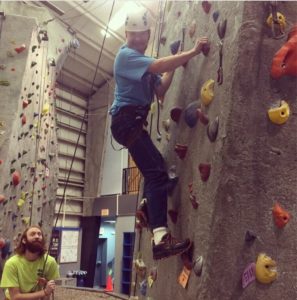 Around Here We: Smell the Flowers
Daydreaming, surrounded by some flowers, for a couple of hours on a beautiful day! We visited Boulevard Flower Gardens in Chester VA, and took some floral arrangements home with us for keepsake. The variety in their garden is beautiful, not to mention their indoor fish aquarium, outdoor mini zoo, and café for a lunch stop. We totally suggest that everyone wake up and smell the roses, or the lilies, or the dandelions on a warm spring day!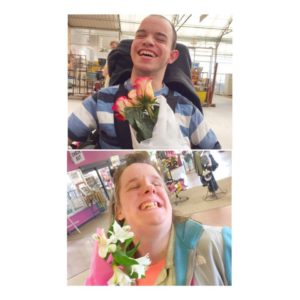 Around Here We: Park it like it's hot!
Nothing beats visiting a local park on gorgeous day! It's also one of the most inexpensive experiences that you can create! Sunday Park in Hopewell is one of our favorites. This park is not only full of ideal scenery, but packed with things to do. We love to visit the ducks, feed them, and hang out on the dock. Bringing your lunch to the park is also recommended for an outdoor dining twist, picnic style. Bring a friend, or two, or just you and visit a free park to pass the time on a spring day.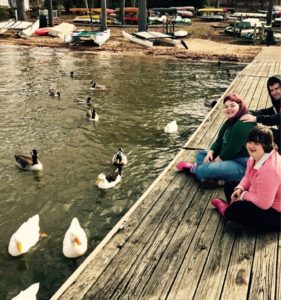 Go out and get some fresh spring air. Find a dandelion, make a wish and blow. Get some ice cream from your favorite creamery. The ideas for things to do on a warm day are endless, explore, try new things! Let us know how it goes!